Listed below are some of our various clients: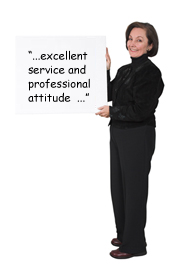 Testimonials
Heres what some of our clients have to say:
Dan Hoehnen, Custom Automation Technologies.
"We hired Chris to host our web site and to create an on-line database that helps us keep track of which suppliers provide the various products that we sell. Chris was easy to work with, and did a great job with the database and with setting up our hosting account. We will definitely use him again for our future needs."
---
Jay Zedak, Bug Busters Inc.
"I'm very grateful to you for your excellent service and professional attitude in recognizing our problem and immediately taking the measures necessary. Hazzah! & Thank You!"
---
Joe Ng, Boston Mills/Brandywine Ski Patrol
"Thanks for the fast service!"
---
John Locke, An Englishman Abroad
"I am getting very good comments about the site. It raised my profile considerably."
---
John Holt, Charlton Properties LTD
"I was very impressed at the quality of work and level of service provided by you. I would recommend your services to anyone."
---
Jim Vickroy, Mad River Mountain Ski Patrol
"The features you developed for our website were exactly what we needed to manage our organization. Bravo!"